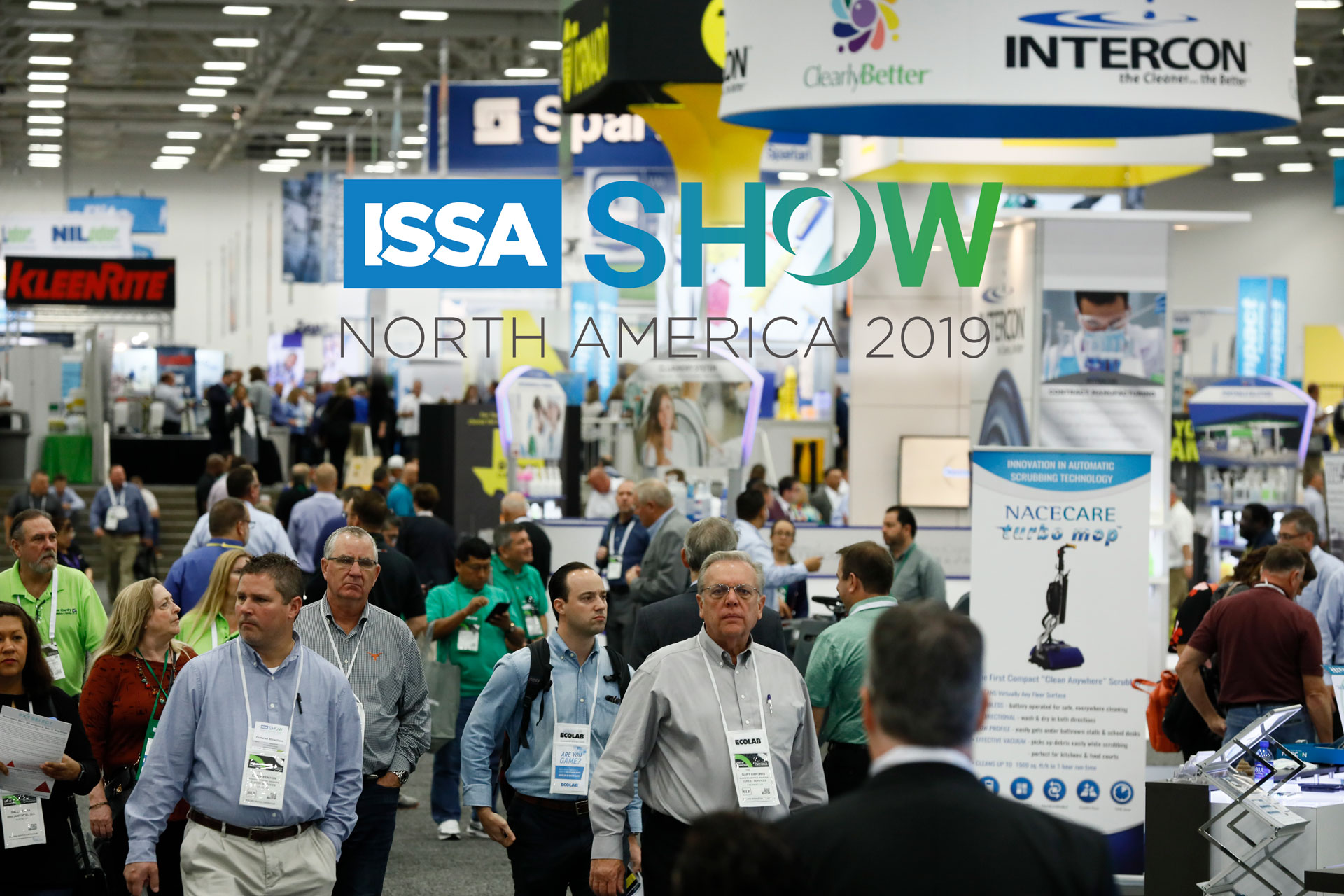 ISSA shows NORTH AMERICA
The ISSA Show North America 2019 is returning to Las Vegas for what's sure to be the largest event to date. Join more than 16,000 successful professionals from around the world for the one show for cleaning and maintenance solutions!
More than 750 exhibitors from 24 countries showcase their latest facility solutions during the ISSA Show. With all of this excellence under one roof, you're bound to find exactly what you need to boost your bottom line. The ISSA Show's trade show floor is where you will find the latest in cleaning technology, shop exhibitor products and services, and learn from interactive sessions in three theater areas.
The show will be located in the Central Hall of the Las Vegas Convention Center and will be open Tuesday, November 19-Thursday, November 21. The Restoration Industry Association (RIA) will co-locate its Technical Fire Restoration Summit November 19-20.